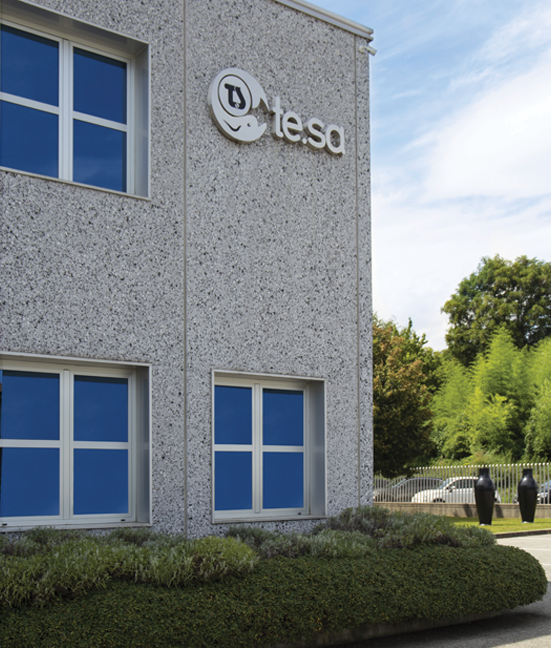 THE CUSTOMER
Il nostro primo obiettivo è porre al centro di ogni soluzione te-sa il cliente e l'installatore. I nostri prodotti e servizi devono quindi essere una risposta concreta e ottimale a tutte le loro esigenze.
Per questo lavoriamo per offrire soluzioni sempre più personalizzate, con una gamma di offerte continuamente aggiornata in grado di rispondere ad ogni richiesta.
Il tutto senza mai rinunciare a ciò che da sempre ci contraddistingue: l'uso di materiali di prima qualità, standard costruttivi eccellenti e facilità di utilizzo e montaggio.
ENVIRONMENTAL SUSTAINABILITY
Nei nostri 35 anni di attività abbiamo assistito a profondi cambiamenti globali. Tra questi è emersa una forte sensibilizzazione sull'importanza di adottare soluzioni a basso impatto ambientale.
Abbiamo sempre appoggiato questo approccio perché pensiamo sia fondamentale tutelare l'ambiente e le preziose risorse che ci offre, ma anche ognuno di noi.
Ancora una volta la tecnologia e le competenze sono un prezioso alleato per fronteggiare l'emergenza ambientale. Il nostro team di Ricerca&Sviluppo è costantemente impegnato nello studio di soluzioni sostenibili, che garantiscono prestazioni iper efficienti e il massimo risparmio energetico.
Per il cliente tutto questo si traduce in una forte riduzione dei consumi e in un netto miglioramento del benessere abitativo, come accade ad esempio negli ambienti dotati di riscaldamento a pavimento.
The employment of eco-sustainable products therefore facilitates our planet but also customers. One more reason to continue investing in the search for increasingly innovative proposals.
MON-FRI
08:00 – 12:00
13:00 – 17:00
CALL US +39 0322 211000
MON-FRI
08:00 – 12:00
13:00 – 17:00
CALL US +39 0322 211000